With the recent news that Tony Hadley has left Spandau Ballet we wanted to share with you our memories of a great night with the band in Brighton a couple of years back..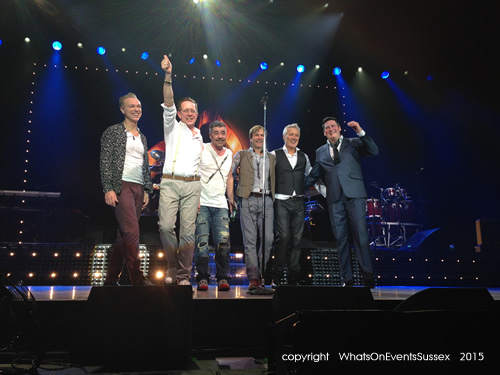 Standing just a few inches from the speakers the depth of sound as Spandau Ballet took to the stage instantly told of a much deeper rock style. There is no doubt that Tony Hadley's voice always had an incredible tone and strength to it and despite two hours on stage this was as powerful as ever. The band have created a much stronger and rock based style to even their most well known tracks. Songs were instantly recognisable but had a much more powerful feel and for anyone sceptical that 80s bands may have lost their edge thirty years later – Spandau will make you think again.
From the moment they hit the stage the audience were on their feet, a great reflection to the fact that their music makes you want to be a participant not just a bystander. They included several of their new tracks and it was testiment to the quality of the new recordings that at no time did that interaction between band members and the audience drop as it can with such an iconic back catalogue being eagerly awaited.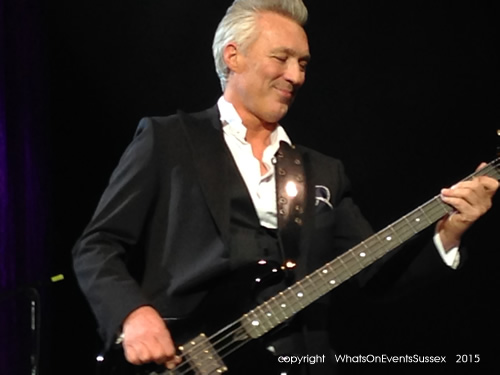 As Gold, True and Through the Barricades were played the audience were transported back in time. Of course a fan base ages, but so does the band and with that comes a mutual appreciation of how music evokes passion  – taking you to when, where or who you were with the first time you heard a track.
The band members certainly continue to attract plenty of female attention . Tony and Gary headed into the audience to allow more of the crowd the 'up close and personal' experience. The fact they got back on stage in one piece might reflect more the high number of couples in the audience rather than the passing of the years !
It was a night where the music rocked the stage, so whether you are a die hard 80s fan or being 'dragged' along by your wife – if you are lucky enough to be catching Spandau Ballet in the weeks and months to come , you wont be disappointed.
For more photos visit our Facebook or leave your own review
Here's what Gary had to say …
( article first published 12/3/2015)